M.C.T.
Wonderful creations begin with the passion of ideas. We have developed a groundwork we wish to burgeon and weave into the Maadi community, and hopefully, the greater area of Cairo. The Maadi Community Theatre is now ready to begin YEAR 3!


The Goal of M.C.T.
Our mandate is simple: develop a piece of theatre, fundraise, and charitably donate these funds at our discretion. 75
% of all proceeds with go to the cause highlighted below, and 25% of the proceeds will go back into M.C.T. to fund future productions.
Who Benefits?
We are attempting to work with more causes this year. This year we will be Branching out to work with the African Hope School.


The Production Team
Powered by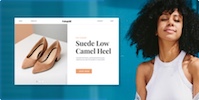 Create your own unique website with customizable templates.